Hypnotherapy For Gambling
Hypnosis for Gambling Addiction UK
Gambling Addiction Hypnotherapist
Do you think that you have a gambling addiction? Are you constantly gambling online, or though mobile apps? Or perhaps you're gambling on fruit machines, real casinos, or constantly placing bets on the horses? Please know that you're not alone, and I can help you with advanced gambling addiction hypnotherapy.
There's a huge difference between someone who bets once a month, to a person who is unable to get through the day without gambling on something.
Gambling addiction is becoming a significant problem which is only getting worse. With the rise of online casinos and betting apps, gambling is more accessible than ever. However, according to the NHS, only 5% of addicts seek the help they need.  
Hypnotherapy is a highly successful treatment to tackle an addiction to betting, with evidence to support this. Gambling hypnosis not only stops an addict, but also tackles the root of the addiction in the beginning.
Stuart Downing is an addiction specialist who successfully treats all forms of gambling addiction with hypnotherapy in Birmingham and London at his private clinics, or through online hypnotherapy.
A gambling addict doesn't usually get better on without any help, so get better with hypnosis for gambling, and change your life. The sooner your gambling and betting problem is faced, the less damage it will do to your life and loved ones around you. 
If you're struggling to stop gambling, now is the time to make a change. Find freedom from gambling and stop gambling for good with gambling addiction hypnotherapy.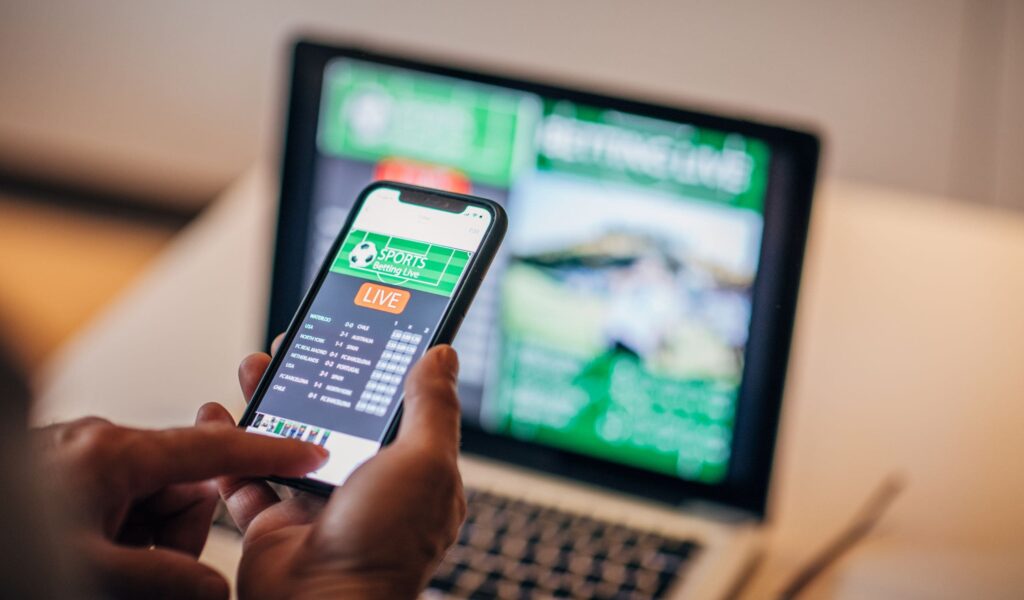 Are you experiencing any of these symptoms of a gambling addiction?
Hypnosis to Stop Gambling

Stuart Downing is an expert hypnotherapist and life coach specialising in treating all addictions such as gambling. Using an expert blend of advanced hypnotherapy, CBT, NLP and life coaching, many people are able to rebuild their lives in a way they never thought was possible.
Cognitive behavioural therapy (CBT), a specialised talking method, is a highly effective method to overcome a gambling addiction. This is one of the ways in which I will help you overcome your gambling problem.
Discover more calm today through clinical stop gambling hypnosis. I offer private one-to-one gambling addiction hypnotherapy appointments at my clinics in Birmingham, Solihull, London, and through virtual appointments. 
Online hypnotherapy appointments are just as effective as in-person sessions, and within the comfort of your own home. All of my online and face-to-face sessions are confidential, where I invite you to relax and feel 100% comfortable. Read how online hypnotherapy works here.
For more information of how I can help you with your gambling, please get in touch by phoning or through my online contact form. I offer a 30 minute free chat where we can discuss your betting symptoms and I will explain how your journey with Hypnotherapy 4 Freedom will work.
Hypnotherapist for Betting Addiction

Do you have a gambling addiction?
The definition of the word "gamble" is "take risky action in the hope of a desired result".
Gambling is wishful thinking, expectation, hope and a lot of luck. Addictive gamblers only remember their wins and will do anything to get back that feeling of euphoria just like a drug addict craves his fix.
The odds are always stacked against a gambler, the more they lose, the more panicky they feel and gamble more to re-coup their losses.
All common sense and rationale disappear as they become more and more obsessed, stakes become higher and higher as the desperation to win becomes overwhelming.
One MORE win and I'll quit and walk away……
Adrenalin pumping, palms getting sweaty, heart rate faster, excitement growing….the gamble or bet is made, the addictive rush is as powerful as any illegal drug, expectation is sky high, yes, I've won, euphoria kicks in ! All the nice things I could buy, but hey, how about if I chance this lucky streak and double or triple my money, what could I buy then?
Just one MORE win and I'll quit and walk away……
When you finally walk away from losing, stomach churning, the realisation that you could not stop, you have lost it all.
Gambling is in control of you, the feeling of powerlessness and guilt sinks deeper into your core of despair.
Sound familiar?
Gambling becomes an addiction, when you feel compelled to continue, irrespective of the odds and it is now no longer enjoyable.
As you gamble more than you can afford, the gambling "fix" becomes more than an obsession, it becomes a craving, a craving you cannot satisfy. Eventually the craving will cost you your home, your friends and family, your job…..everything.
No pills or potions are available to cure gambling – not even to help reduce the severity of the gambling craving.
We will, in treatment, help you to remove these cravings, to retrain your neuro pathways to think differently. Utilising many integrative techniques we will enable your mind to learn new positive behaviours and make lasting changes.
You will subconsciously change and modify into your new behaviour and leave that world of misery, false hope and desperation behind you.
Rapid change will happen and I will equip you with all the tools and techniques for you to regain and rebuild your life, free of this devastating addiction.
Gambling will be something you used to do, you will not miss it and you will look back with new insight and learning. YOU will be empowered, so that relapse to this parasitic addiction, which steals everything you have, will never be an option again.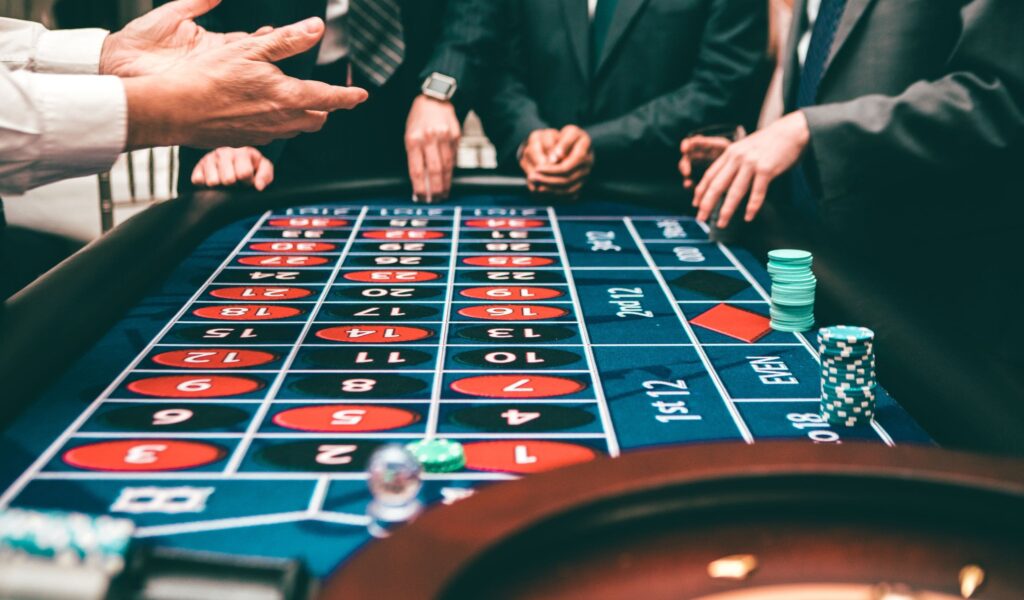 Addiction Hypnotherapy UK
Hypnotherapy 4 Freedom has successfully treated clients to remove their addiction to gambling, in the comfort of our therapy rooms in Birmingham and London. There are two clinics: one in Edgbaston and on Harley Street in London.
A gambling addiction is not easy to recover from, and there will be struggles with recovery from any addiction. It's a long-term process but one that will make your life better in every way.
The benefits of hypnotherapy for gambling are significant as they address the very root and cause of the issue that caused you to begin gambling in the first place. Any kind of addiction is often caused by trauma, stress, anxiety or depression.
By working on the very root of the problem, I will teach you coping strategies for success in the long run. You should start to see results from gambling addiction hypnotherapy in approximately 3-5 appointments.
Hypnosis & Hypnotherapy for Gambling Near Me
I treat people all over the UK, and across the world through my clinic hypnotherapy sessions, and online appointments. Whether you're looking for hypnotherapy in Birmingham, Solihull, Leamington Spa, Warwick, Rugby, Kenilworth, or even hypnotherapy in London and other surrounding areas, I can help. 
I have helped many people stop gambling with hypnosis so if you're suffering with an addiction, please contact me and find I how I can help support you by freeing your life from addiction. For a free 30 minute phone consultation, please get in touch with me today and start your journey to stop gambling for good.
Hypnotherapy for Gambling Birmingham. Hypnotherapy for Gambling London. Hypnotherapy for Gambling Addiction London. Hypnotherapy for Gambling Harley Street. Hypnotherapy for Addiction. Hypnosis for Gambling London. Hypnotherapy for Gambling Addiction. Best Addiction Hypnotherapist UK. Hypnosis for Gambling Near Me. Hypnotherapy Treatment for Gambling. Betting Addiction UK. Hypnosis Near Me. 
Get a Free Initial Consultation for Gambling Addictions
Other Hypnotherapy Treatments