EMDR Therapy Near Me for Anxiety, PTSD & Trauma
EMDR Therapy London, Birmingham & Online
Eye Movement Desensitisation and Reprocessing (EMDR) is a therapeutic method that now receives worldwide recognition, particularly in the field of, but not limited to, trauma. It uses eye movements and other stimuli to facilitate rapid processing of traumatic memories.
It is an evidence-based therapy used to help with the symptoms of mental health disorders and in particular PTSD (Post Traumatic Stress Disorder).
EMDR therapy involves the identification of unprocessed traumatic or other distressing experiences that are continuing to drive an individual's psychological disturbance.
EMDR is a powerful therapeutic approach with the aim of reducing distress in the shortest period of time. It uses the natural healing ability of your body to clear emotional and cognitive blockages.
The mind can often heal itself naturally and much of this occurs during sleep, particularly during rapid eye movement (REM) sleep.
However, when you experience a traumatic event (eg a car accident) or are repeatedly exposed to distress (eg childhood neglect) your natural coping mechanism can become overloaded and disturbing experiences become stuck and unprocessed. 
EMDR utilises eye movements to help you process blocked information so that the distressing memory tends to change in such a way that it loses its painful intensity and becomes a neutral memory of an event in the past.
EMDR treatment is recommended by the government's National Institute for Health and Care Excellence (NICE) guidelines. It has successfully treated over 1 million individuals for PTSD.
In addition, the World Health Organisation's new guidelines recommend EMDR for trauma and loss, PTSD, acute stress and bereavement. They state "…EMDR therapy aims to reduce subjective distress and strengthen adaptive cognitions related to the traumatic event… these techniques help people reduce vivid, unwanted, repeated recollections of traumatic events" (WHO 2013).
EDMR therapy can help you with help you with trauma, anxiety, panic attacks, depression, stress, sleep problems, bereavement, addictions, pain control, low self-esteem, performance anxiety, PTSD and phobias.
Watch the video below to find out more about EMDR therapy, and how this treatment may be able to help you.
What is the Purpose of EMDR Therapy?
It is thought that when a traumatic or distressing experience occurs, it may overwhelm normal coping mechanisms.
As a result, these unprocessed memories and the accompanying sights, sounds, thoughts and feelings are stored in the brain in 'raw' form, where they can be accessed each time we experience something that triggers a recollection of the original event.
The goal of EMDR is to reduce the long-lasting effects of distressing memories by engaging the brain's natural adaptive information processing mechanisms, thereby relieving present symptoms. The therapy uses an eight-phase approach that includes having the client recall distressing images while receiving one of several types of bilateral sensory input, such as side to side eye movements.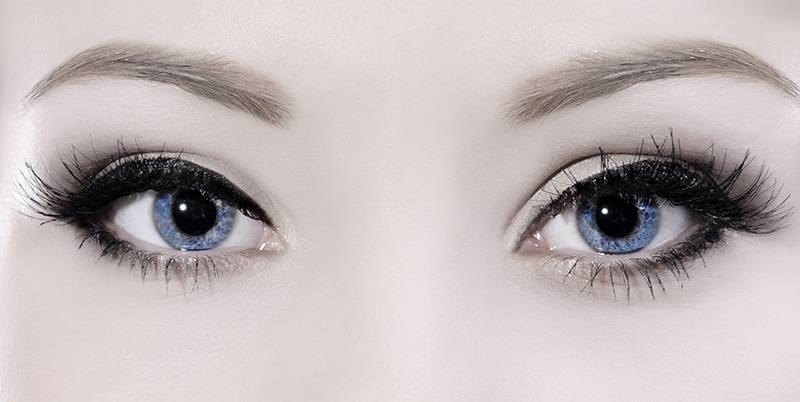 EMDR Therapy: Effectiveness, Process & More
Today, EMDR therapy is used to treat a wide range of psychological difficulties that typically originate in trauma, such as direct or indirect experiences of violence, accidents or natural disaster.
EMDR therapy is also used to treat more prolonged, low-grade distress that originates in shock or loss in adult life and/or issues experienced during childhood. The experiences outlined above often lead to a post-traumatic stress disorder diagnosis, for which EMDR has been recommended by the National Institute of Health and Care Excellence (NICE).
Increasingly, EMDR therapy is also being used for the treatment of other issues including:
Depression
Panic attacks
Performance anxiety
Phobias and fears
Anxiety
Low self-esteem.
Grieving and Attachment Issues – (namely, problems in forming happy and lasting relationships as a result of difficult experiences, especially in childhood, like abuse, neglect, loneliness, bullying etc.).
Typically, the EMDR therapy treatment involves a total of 6 to 12 sessions where you have to visit the EMDR therapist once or twice a week. It involves eight phases that focus on the past, present, and future to help you unwrap the emotional trauma and learn the skills that will allow you to deal with present and future stress.
Hypnotherapy 4 Freedom's EMDR Therapy  is an entirely natural treatment that relies on your own mind's natural ability to re-set itself, providing real relief from the symptoms of PTSD, Trauma, anxiety in a remarkably short period of time.
You can and will become empowered to take back control of your life in a calm, relaxed environment.
A reduction in re-experiencing trauma memories.
Feeling more able to cope with and manage trauma memories without needing to avoid potential triggers.
Feeling more able to engage in and enjoy pleasurable activities and relationships.
Reduced feelings of stress, anxiety, irritation and hypervigilance – allowing you to rest well, address pressure and/or conflict and go about your daily business without feeling fearful and prone to panic.
Reduced feelings of isolation, hopelessness and depression.
A boost in self-confidence and self-esteem.
What Are The 8 Steps of EMDR?
EMDR Therapy London. EMDR Therapy Harley Street. EMDR Therapy Hypnotherapy Birmingham. EMDR Therapy. Online EMDR Therapy. Therapy London. Eye Movement Desensitization and Reprocessing. EMDR Therapy UK. EMDR UK. EMDR Therapist UK. Best EMDR Therapist. EMDR Therapy Near Me. EMDR Near Me.
OVERCOME TRAUMA WITH EMDR THERAPY London