Hypnotherapy for Public Speaking
Advanced Hypnosis for Public Speaking
Overcome the Fear of Public Speaking and Presentations
Glossophobia or fear of public speaking is one of the most common fears and phobias. My advanced hypnotherapy for public speaking sessions can help you overcome your fear of presentations and help you become a confident communicator.
We aren't born with a fear of speaking in public. We have acquired this fear at some point in our lives, but why?
Perhaps we had to stand up in class as a child and the rush of adrenaline and fear was so overwhelming that our minds have held onto that association with public speaking into adulthood.
With a blend of hypnotherapy, NLP and tailored coaching techniques, I help people gain control of their public speaking issues so they can get back to enjoying life again. I find out the root of your presentation issues, and change the way you think and feel so you can live a confident and happier life.
Are you struggling with speaking in public?
Watch this video to find out how hypnotherapy can overcome your fear of public speaking.
NLP & Advanced Hypnotherapy For Public Speaking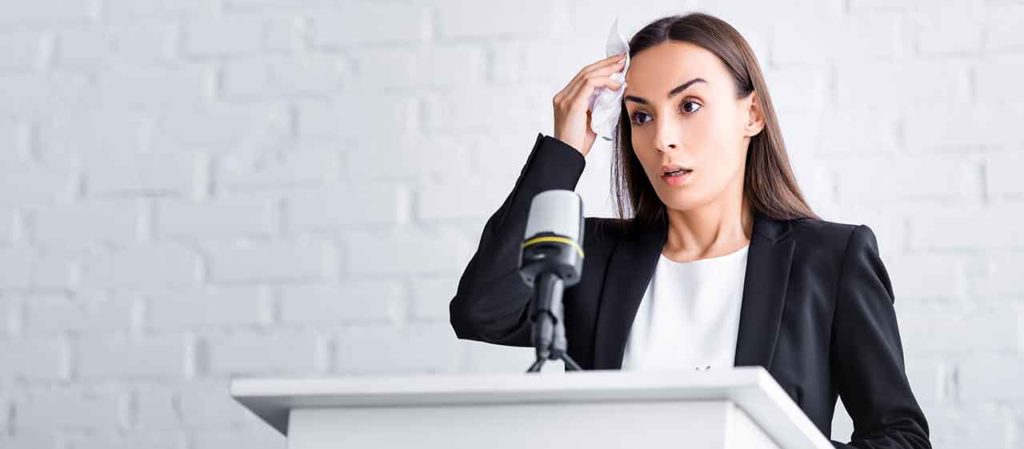 Hypnotherapy for Public Speaking in Birmingham, London & Online
Situations such as giving talks or workshops in front of many people, video conferencing, speaking in front of or presenting to senior colleagues, dealing with conflict or even the anticipation of public speaking can create fear and stress.
With hypnosis for public speaking, immediate changes can take place and clients have reported that previous feelings of fear and nervousness have been replaced with calm, confidence and empowerment. Public speaking is an important skill and one which can be easily and effortlessly acquired.
Do you have a speech to give in public or would just like the confidence to stand up and speak in public? Contact Stuart today and you can have that ability in a short amount of time.
Become more confident with Hypnotherapy and Coaching for public speaking
Other Hypnotherapy Treatments